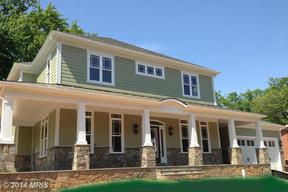 Working with someone that has experience in your interested neighborhood can make all the difference when you're searching for your new home. Instead of choosing a so-called specialist that just received their license, contact a true specialist that knows the history of the communities.
The Gold Group & Associates specialize in the intimate details of various locations throughout northern Virginia. That translates into more information, more familiarity, and more accessibility for you!
Why should you use a specialist to buy a new home?
They know the area. As premier real estate agents in Ashburn, Leesburg, Sterling, and other communities throughout northern VA, if you have specific criteria regarding your new home a specialist can quickly guide you toward the right properties.
They have a proven record. A home buying specialist has helped countless families begin the next chapter of their lives. When you work with them you work with their years of experience, too.
Your new home is also a new starting point for you and your family. A specialist recognizes that this is a life decision, one that can vastly improve what the future holds and that this isn't just another transaction.
Another reason to use the specialists at The Gold Group?
They have won awards in achievement. Not only are they in the 100% Club with Remax, but they also have the Platinum Club Top Agent Award with Remax and are in the Remax Hall of Fame. Learn more about how these specialists can help you today!
Contact the Gold Group right away and learn for yourself why a specialist is the best choice for introducing you to your new home.